Register And Choose Your Welcome Bonus Now
In the world of online casinos, you will always come across jack-of-all-trades platforms – and Unibet is highly regarded on this front. It is a fantastic one-stop-shop for most online punters. But this article will bring you closer to their variety of online slot games. As much as it is held in high esteem among slot games enthusiasts, there are areas where their offering might be found lacking.
Unibet is home to one of the most exciting and rewarding online slot assortments. With a variety of around 400 unique slot games to choose from, there is always something for any slot games player. Whether you fancy playing classic slot games or modern, exhilarating video slots, you are assured of having a game which appeals to you. Jackpot slot games are also loaded with millions waiting, just waiting for that lucky soul.
Unibet Slot Games
As mentioned above, Unibet is quite generous in its offerings as far as online slots games are concerned. From free spins to jackpot games, it is a haven for all types of slots players. When you hear of Unibet slot games, here are some of the things you stand to encounter.
Popular Slot Games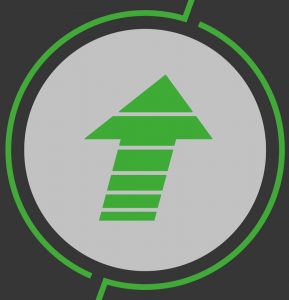 With hundreds of slots games to choose from, you will certainly have a few favourites. The popularity of any slots game can be inferred by looking at the number of players who play it. Here are some of the most popular slots games at Unibet Casino.
Mega Moolah: This slot game captures the hearts of most slots' players. Besides its huge progressive jackpots, some of the key features of this game, which players find appealing, include its African Savannah theme, its wild graphics, free spins, and magnificent visuals.
Mega Fortune Dreams: This amazing slot game is second in our list of popular slots games at Unibet. Its luxurious theme, featuring a boat in the Caribbean, draws many, considering that most punters relate it to the affluence which comes with hitting the Mega Fortune Dreams jackpot.
Gonzo's Quest: Despite not having a progressive jackpot, Gonzo's remains one of the most popular games at Unibet. This South American themed casino game is full of mystic elements and adventure, and players love it for this. The bonuses and free spins, which tend to be fairly generous, also contribute to the likeability of this game.
Exclusive Slot Games
A good number of slots games in Unibet's offerings can be found in other online casinos. But some slots games are exclusively found at Unibet. Here are some slots games which can be only be played on their official site.
Leprechaun goes to Hell: A unique experience, the design of this video slot game is inspired by traditional Irish folklore with exciting symbols, such as the Leprechaun, the She-devil, bubbling potions, pentagrams, and melting pots. Listening to the soundtrack as you enjoy the infernal bonus and free spins is more than fascinating.
Hit2Split: Another video slot which can only be found at Unibet, is Hit2Split. This game features five reels, three rows, and a whopping 30 adjustable bet lines. The fact that both the bet levels and coin values are customisable makes this game appealing to many.
Orient Express: Stunning graphics are key to enhancing the playing experience, and this slot game scores highly as far as graphics are concerned. Enjoying the soft and relaxing tunes as you watch some special elements pop up in the cities; will undoubtedly take you back to the good old days.
Jackpot Slots
Besides the fun and thrill embedded in slot games, there is always an opportunity to become a millionaire in a split second. Unibet is quite generous when it comes to slots jackpots. There are two main types of jackpots, fixed and progressive jackpots. What differentiates these two types of jackpots? Read on!
Fixed Jackpots
As their name suggests, this jackpot sum remains constant. Whether the jackpot is won frequently or not, the amount payable will always be the same. The beauty of fixed jackpots is that they are relatively easy to win, and are won more frequently than progressive jackpots. Also, fixed jackpots give players a chance to win more than the maximum base game jackpot by increasing their wagers. This aspect of being able to increase the amounts you can win, however, requires you to read the pay tables attached to each game.
Progressive Jackpots
Some slots players fancy the idea of going big when it comes to winning. Progressive jackpots cater to this need. The beauty of progressive jackpots is that the jackpot amount keeps on increasing based on activity levels. And once it is won, it returns to its standard level, and the progression starts again. Progressive jackpots also run over a network, which implies the slot is available in several games. Mega Moolah, Mega Fortune Dream, and Arabian Nights among other slot games, for instance, might all fall under the same jackpot.
Slots Free Spins
Slots players at Unibet enjoy a variety of playing incentives. Free spins, for instance, are quite popular. These incentives allow players to extend their stay at the casino while giving them a chance to increase their bankroll. Each slots game in Unibet's library offers free spins, which any player would want to trigger. Like with any bonus, the player is expected to meet the wagering requirements before being allowed to withdraw or use funds generated from promotional free spins. Free spins earned through in-game features, however, are not subject to wagering requirements.
No Deposit Free Spins
Some casinos offer free spins bonuses, but Unibet is certainly not the best place for someone looking for these types of bonuses. As much as you might get them occasionally, they are often subject to 'tough' wagering requirements.
Bonus Round Free Spins
Unibet offers several bonus rounds. Every game in Unibet's library has a unique bonus round. Mega Moolah players, for instance, are rewarded with 15 free spins subject to a 5X multiplier.
Final Words
If you would like a casino with a vast collection of slots games, a variety of betting opportunities, and generous playing incentives, get to Unibet.